Circle Dancing at Wickham for International Women's Day
Wickham Circle Dance Group will be celebrating the centenary of International Women's day on Monday March 7th (1 day early!) by including many dances with a common theme of women and women's struggle. At 7.30 pm in Wickham Church Room (behind the church) – access and parking off B2177, Southwick Rd.
Just turn up, or contact me at cclarke@scispirit.com, 02380552546
BOOKS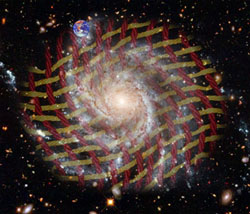 WEAVING THE COSMOS — Using ecology to unite science and religion, healing ourselves, our society and the planet.
Available now from O-Books

WAYS OF KNOWING — Multi-author book and the follow-up to a ground-breaking conference. Available for £14.36 from Imprint Academic

SALE! Reality Through the Looking Glass is available for £7 including postage — contact me


Either visit my blog
or view the index of blog posts.
Do browse the site using the links at the top and sides; also many of the pictures have links in them — such as those on the "entry" screen that you may see on the way to the site.
There is also a site map and a list of links to past writings.

For a sketch of the connections between science and spirituality see the extracts from my chapter in "Crisis as Opportunity"
I welcome opportunities to lead workshops on themes ranging from dance to quantum theory. Browse the examples of available workshops for ideas.
I am based in Southampton, UK, but happy to run workshops throughout SE England, or residential courses elsewhere.
Much of my work is in the context of:
I also provide web design services including interactive web sites and bespoke on-line office components.
Specimen of the realisation of a client's creative ideas
Contact me